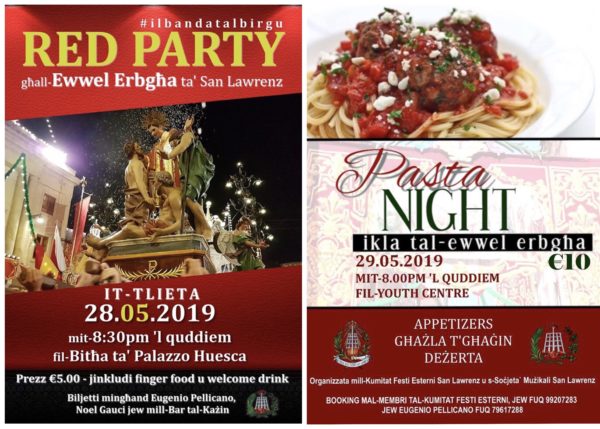 The Social Activities sub-committee of the Saint Lawrence Band Club of Vittoriosa is organizing two activities on the occasion of the first Wednesday of Saint Lawrence.
Today Tuesday 28th May 2019, a Red Party will be organized in the courtyard of Palazzo Huesca, whilst tomorrow Wednesday 29th May 2019, together with the St Lawrence Festivities Committee a dinner will be held at the Youth Centre.
Our appeal is that supporters will attend in numbers these events which mark the opening of Festa 2019.