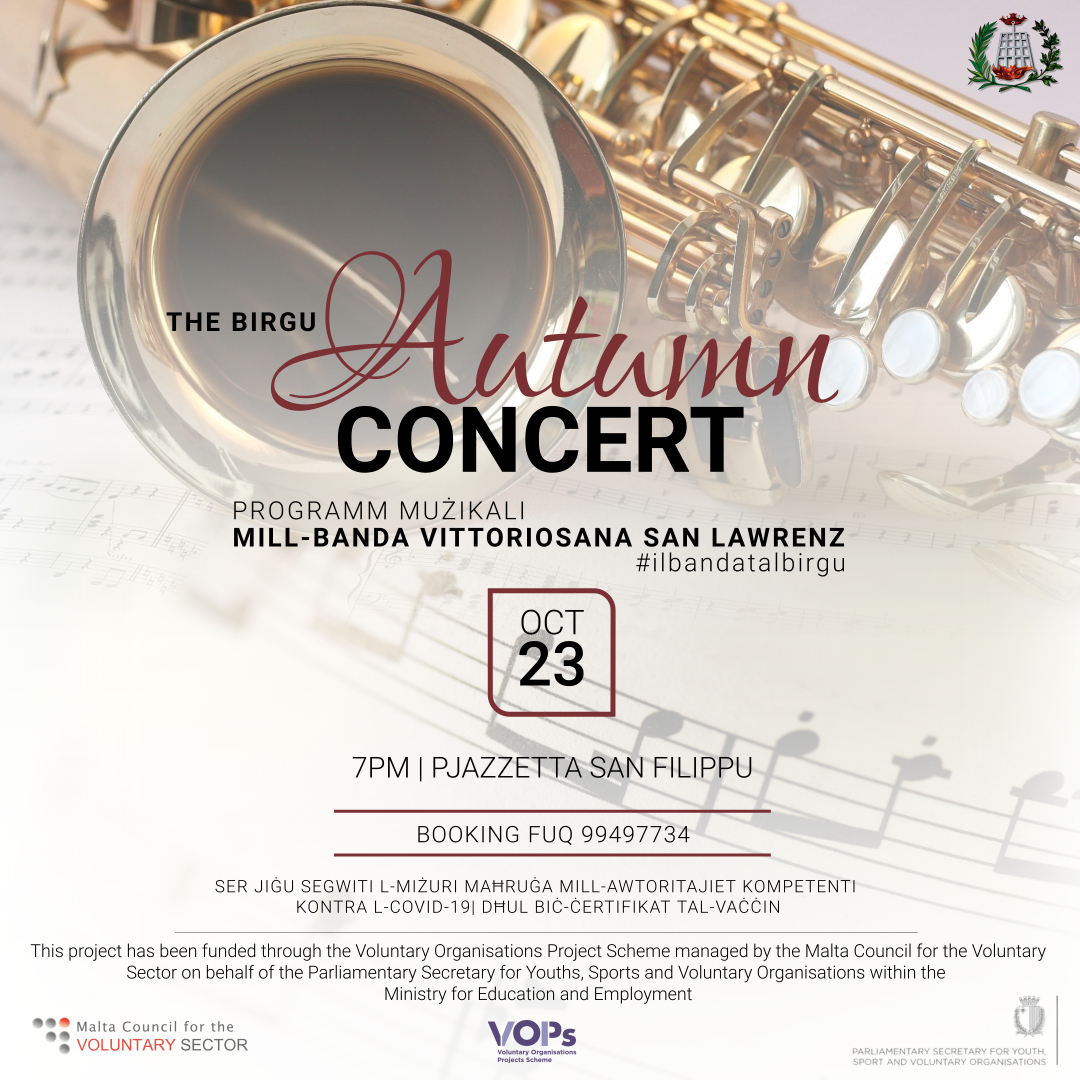 The Saint Lawrence Musical Society is going to present it's Autumn Musical Concert on Saturday 23rd October, 2021 at St Philip;s Court, Vittoriosa.
The Vittoriosa Band will perform a variety of music pieces of famous composers such as Giovanni Giumarra, Fernando Francia, Willy Hautvast, Dimitri Shostakovic, Matt Conaway, Tom Wallace, Jacob De Haan, Lorenzo Bocci, Anthony Chircop and Paul Schembri amongst others.
The Band will be under the baton of Mro Jonathan Abela which programme starts at 7pm. Entrance is free of charge but early reservation is recommended on 9949 7734 or info@stlawrencebandclub.com.
All measures issued by the Health Authorities will be strictly adhered with and on entrance a Covid vaccine certificate has to be presented.