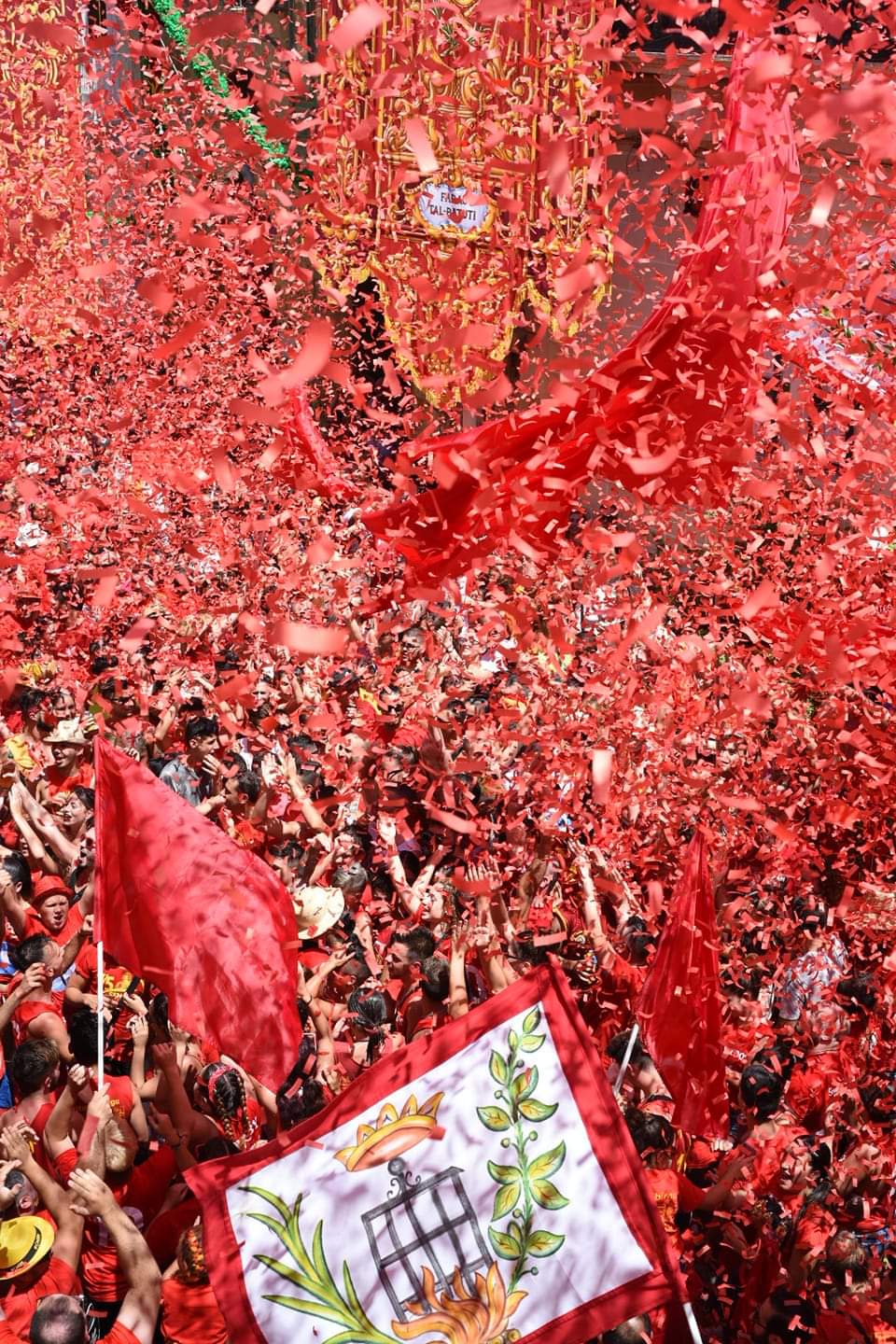 The traditional morning march was another spectacle with the 'Partitarji Palmizi' creating an electric atmosphere whilst singing to the tunes of the St. Lawrence Band. The march began at 1030am and when the band arrived for the first time in Vittoriosa's main square the traditional ball was let open.
The march reached its climax at the upper part of Triq il-Mina l-Kbira and proceeded through other streets of the Glorious City, coming to a colourful end in front of 'Palazzo Huesca' at 235pm.
After the march the merry making continued in the yard of Palazzo Huesca with Tikka Banda in attendance.