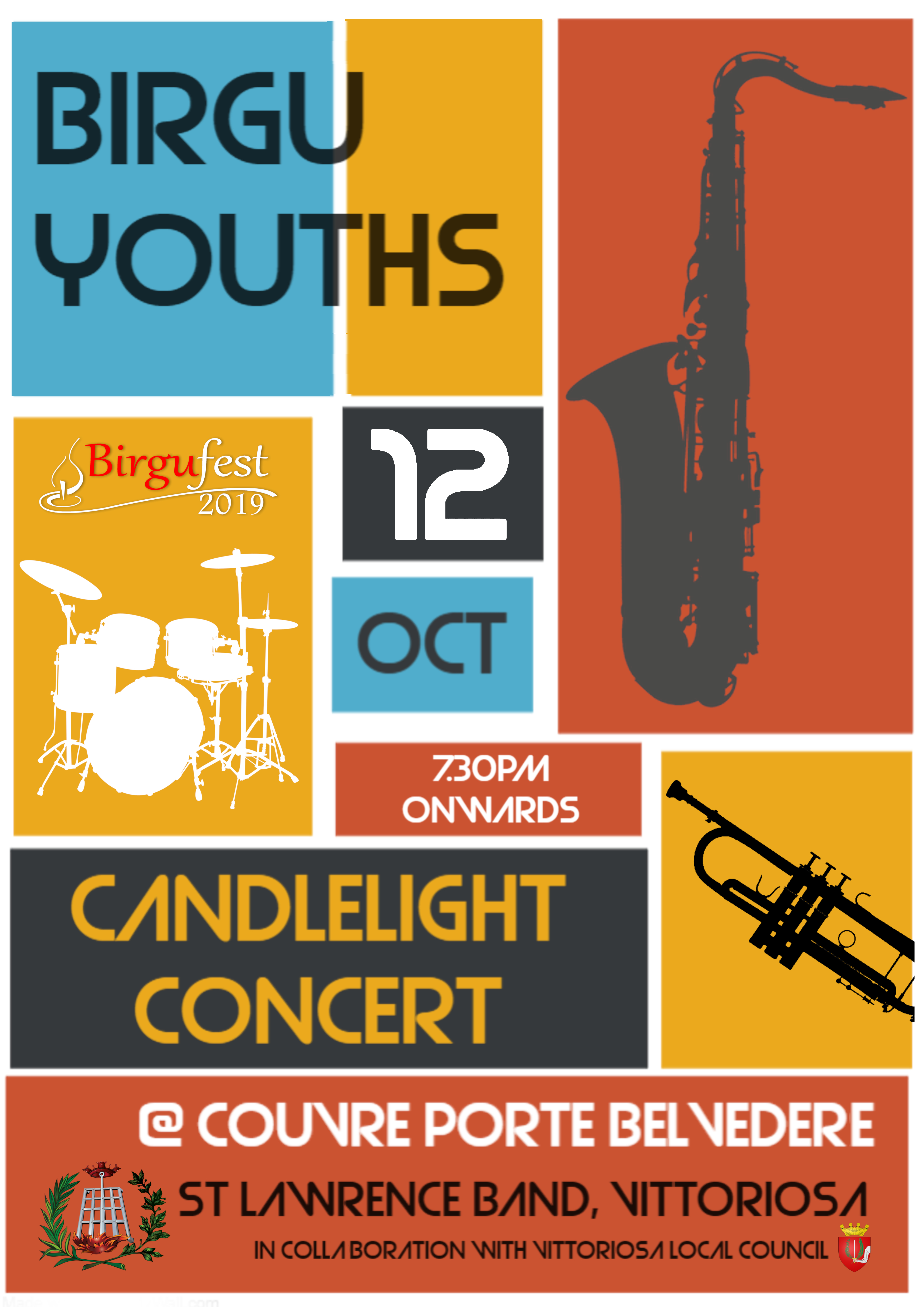 On the occasion of Birgufest 2019 and as part of 'Vittoriosa by Candlelight' the Saint Lawrence Musical Society will be presenting the 'Birgu Youths Candlelight Concert' on Saturday 12th October, 2019.
This programme which is being organized with the collaboration of the Birgu Local Council is going to be held at the Couvre Porte Belvedere, precisely at the Main Entrance of the City of Vittoriosa and will commence at 7.30pm.
This is going to be an innovative programme with a difference including interaction with the public, with the Band members and students of the Saint Lawrence Band directed by Maestro Francois Borg.