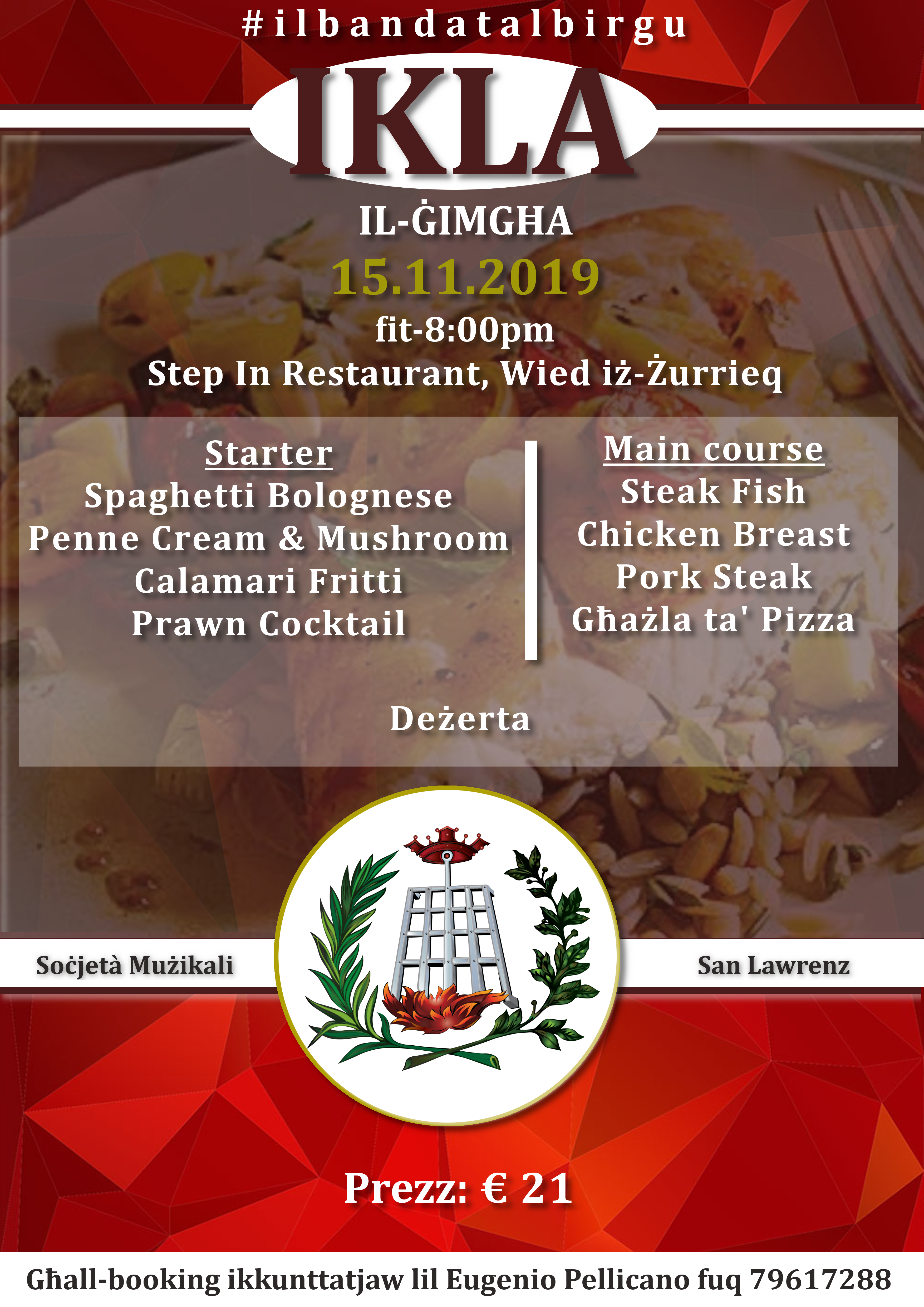 The Social Activities Commission within the St Lawrence Musical Society is organizing a Dinner on Friday 15th November, 2019 at the Step In Restaurant, Wied iz-Zurrieq.
The Dinner which starts at 8pm consists of Spaghetti Bolognese, Penne Cream & Mushroom, Calamari Fritti and Prawn Cocktail as starter and Fish, Pork, Chicken Breast and any kind of Pizza as Main Course followed by Desert. The price is of € 21.
For booking kindly contact Eugenio Pellicano on 7961 7288 . Early booking is recommended.