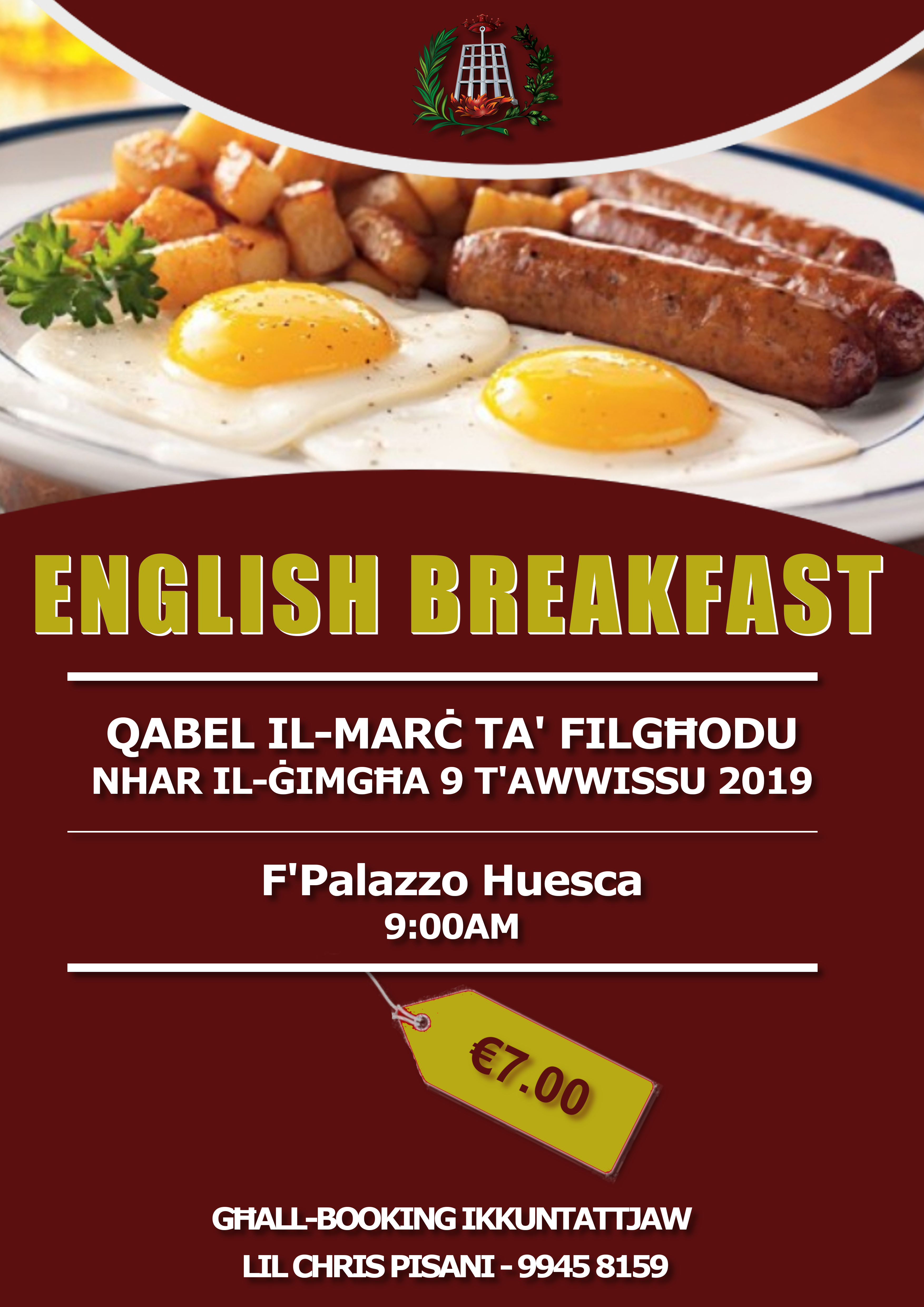 The band sub-committee is organising once again the 'English Buffet Breakfast' before the morning march on Friday 9 August 2019 at 9.00am in the courtyard of Palazzo Huesca.
This activity is increasing in its popularity every year whereby musicians and members enjoy some time together before the kick off of another day of celebrations.
The St Lawrence Band Club urges Festa enthusiasts to come together and begin celebrating the Feast of Saint Lawrence, Patron Saint of Vittoriosa from early morning with this breakfast. Bookings can be made with Chris Pisani on 99458159 and tickets cost €7.