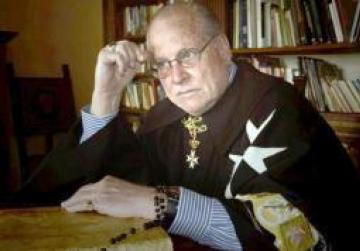 The Honorary President of the Saint Lawrence Band Club, Vittoriosa Fra John Edward Critien has been voted the new Grand Chancellor of the Sovereign Military and Hospitaller Order of Malta, the government said.
Born in Sliema, Fra Critien will be responsible for foreign and internal affairs, the office responsible for relations with national associations, talks with third parties and the implementation of the order's internal administration.
He would be leading the order's diplomatic missions in the world. The President and Committee of the Saint Lawrence Band Club would like to congratulate Fra John and wish him every success.