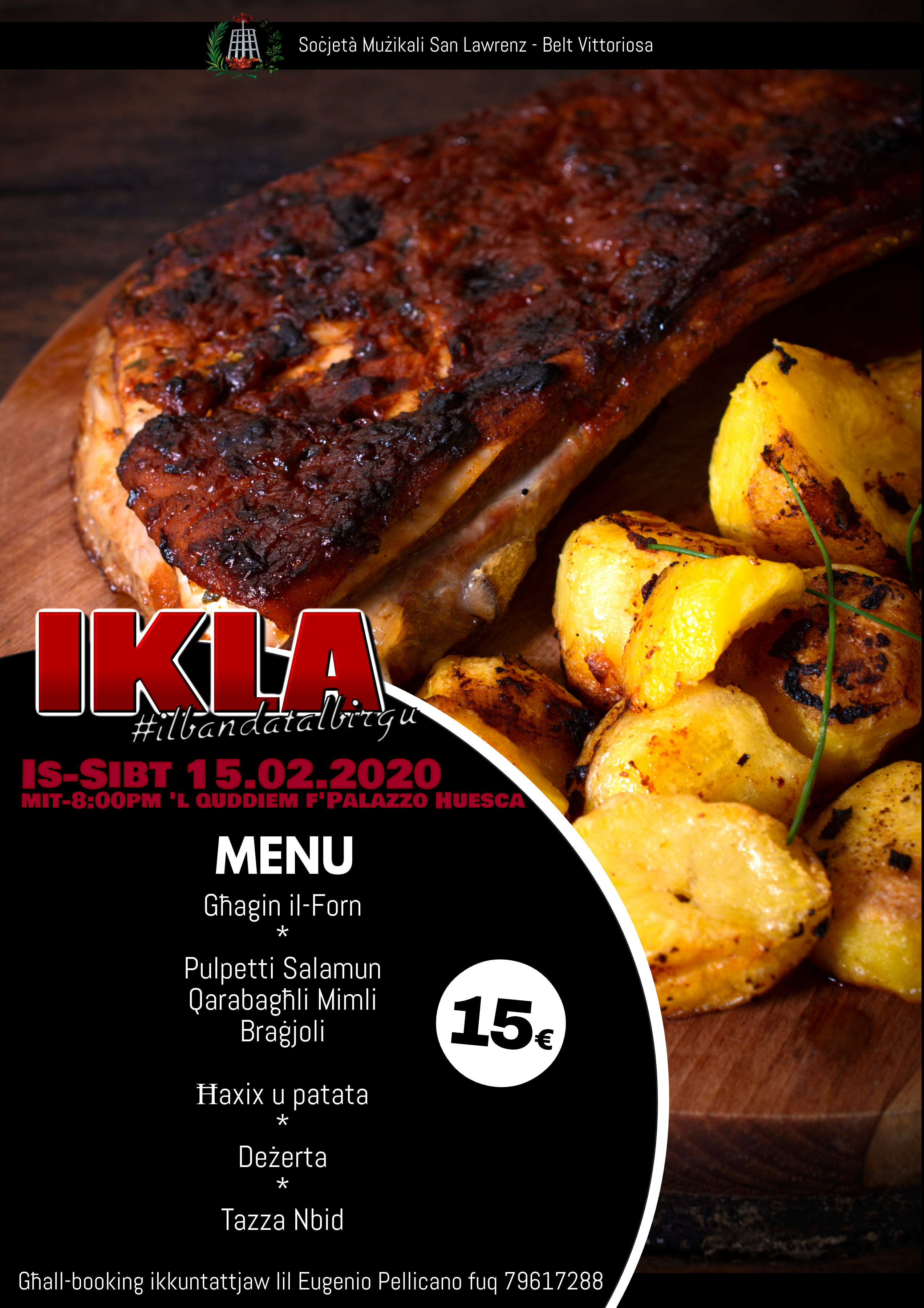 The Social Activities Commmission within the Saint Lawrence Musical Society is organizing a Social Evening on Saturday 15th February, 2020 at Palazzo Huesca from 8pm onwards.
The Menu consists of Baked Maccaroni as a starter with Stuffed Marrows, Bragjoli and Salmon Meatballs as Main Course complimented by a glass of wine. A desert will follow. The price is €15.
To reserve a place kindly contact Mr Eugenio Pellicano on 7961 7288 or any other member of the Commission.