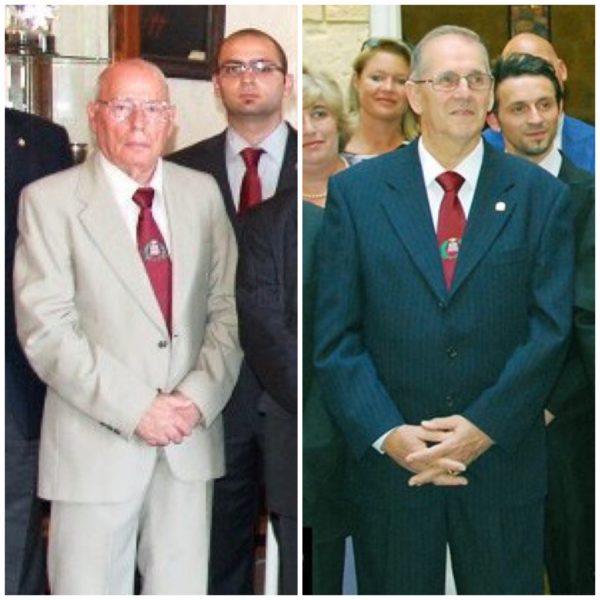 In the election of the Central Committee for the years 2019/2020, apart from the previous President Mr Lawrence V. Farrugia, who did not contest after 32 years at the helm of the club, two other members, Mr Giovann Pisani and Mr Oscar Adami,  also decided to call it a day after long years of service to the Saint Lawrence Band Club and decided not to contest for the committee.
Giovann Pisani is a proprietor musician who was of service to the club for more than 60 years as a musician and also as a commitee member, especially in the role of musical archivist.
Oscar Adami is a proprietor member who gave a long service to the band club especially in the years were he occupied the role of Treasurer.
On b ehalf of the President and Committee members, we would like to thank Giovann and Oscar for their long and loyal service to the band club. We augur them long years of good health and relaxation, and enjoy the successed of this Birgu Band Club. Ad Multos Annos.