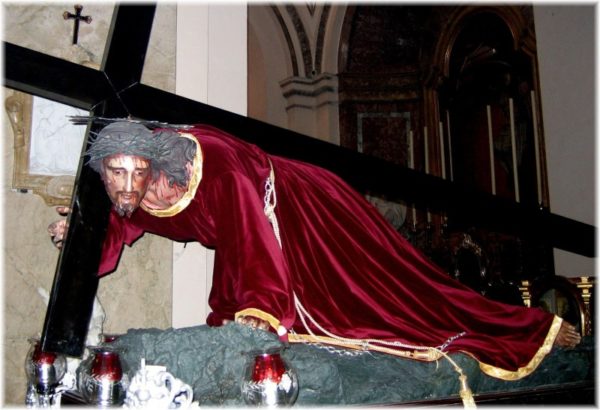 The Saint Lawrence Band will be taking part in the Good Friday procession on Friday 19th April. The Band will perform a musical programme in Pjazza tal-Belt Vittoriosa during the beginning of the procession that starts going out from the Colleggiate and Conventual Church of Saint Lawrence at 530pm.
During this programme the band will play funeral themes such as Dolore of Giovanni Giumarra, Marcia Nru. 1 written by Kan. Luigi Fenech and compositions by Jonathan Abela, Publius Borg, Christopher Pisani, Andrew Zarb, Salvino Fabri, Hector Dalli and Paul Schembri.
Later the band will accompany the procession in front of the statue of the crucifixion along Triq il-Mina l-Kbira, Fuq is-Sur, Triq il-Kwartier, Triq Hilda Tabone, Triq Santa Skolastika, Triq La Vallette back to Pjazza tal-Belt Vittoriosa, Triq Desain, Triq Kardinal and Triq San Lawrenz where the procession will come to an end at approximately 9.15pm. The Band will be under the direction of Maestro Jonathan Abela.