Mro Melanie Mizzi – Woodwind Teacher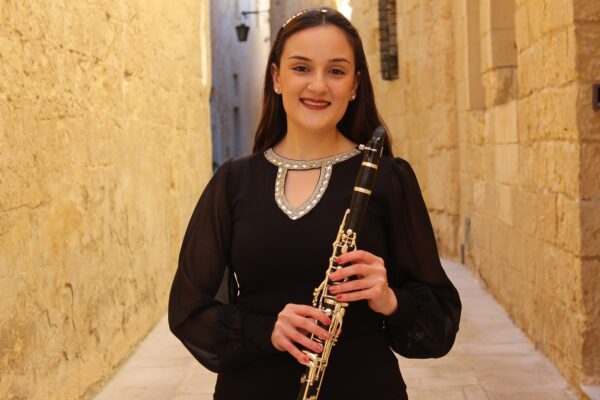 Melanie Mizzi was born on 22 October 1999. She is an Accountancy and Management bachelors graduate, and a Masters degree graduate in Strategic Management. Melanie is currently employed as a Manager in Human Resources in the Public Service.
At the age of 6, Melanie began its musical studies in piano and theory with Ms Stephania Farrugia Frantz. In 2009, she joined the Duke of Connaught's Own Band and under the supervision of Mro Neville Pace, today's Assistant Band Master, joined the band officially as a resident musician at the age of 11 years.
In 2013, Melanie continued her theory studies with Mro Hermann Farrugia Frantz where in 2018, she successfully completed the Diploma Associate in Music (AMUSLCM) from the London College of Music in music theory. In the same year, Melanie succeeded in another music theory Diploma from the same college, the Licentiate in Music (LMusLCM). Under the supervision of Mro Neville Pace, she also succeeded in her studies of clarinet practice by successfully passing the Associate Diploma of the London College of Music (ALCM) in this area.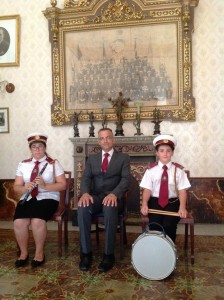 In 2017, Melanie was appointed as a Theory Music Teacher of the Duke of Connaught's Own Band Club of B'Kara, and today she also forms part of the administration of the club. In 2019, she directed the band for the first time in a funeral marches conce
rt as part of the opening ceremony of an exhibition. In fact, this made Melanie the first ever woman to direct a band in B'Kara and this was recognised by the Local Council since she was granted a recognition honour in this regard in December 2019.
Melanie is also a musician with a number of local band clubs and her experience in this regard also extends to performing abroad accordingly. She was also a member of the National Youth Band where she performed in the Operetta "My Our Lady is better than your Our Lady" and in concerts held in Qala and Valletta.
In 2021, Melanie was invited by Our Lady of Lilies Band Club to conduct a Masterclass in Clarinet and during the same year, the Saint Lawrence Band Club of Vittoriosa approached her to be appointed as woodwind teacher. At present, she is also the wood wind teacher at the Saint George's Band Club of Qormi.
Mro Garison Bonnici – Brass Instruments Teacher
Garison Bonnici initiated his music studies in 2008 with Mro.Ray Sciberras at Societa F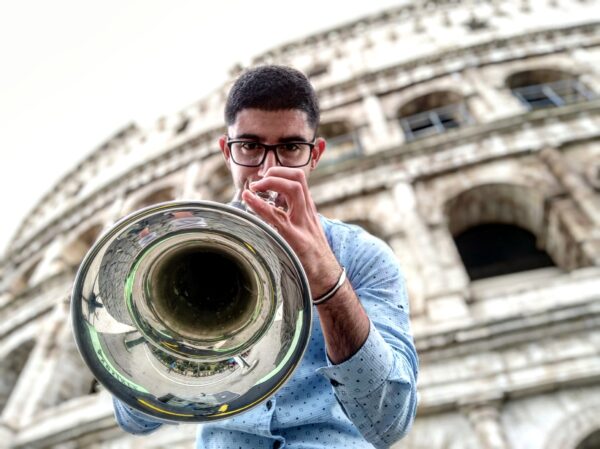 ilarmonica Maria Mater Gratiæ Zabbar, then in 2010 he was referred to Mro.Kevin Mizzi in the same band club to start learning the trumpet. In 2011, Garison Bonnici played for the first time in front of an audience at a Christmas concert and in 2012 he was inagurated as an official band member in the feast.
In 2019, Garison Bonnici decided to go abroad and met Andrea Tofanelli in Montescaglioso. Whilst he was following Tofa's advice online and even in person in Italy, Garison started online lessons with Mark Upton and it was the perfect match with Tofa's advices to advance more in his taste of playing. Apart from these studies, Garison attended masterclasses with Andrea Lucchi, Ruben Simeo, Andrea dell'Ira, Jens Lindemann, Andrea Giuffredi and Pacho Flores. Earlier in the same year,in Sicily, Garison Bonnici had the opport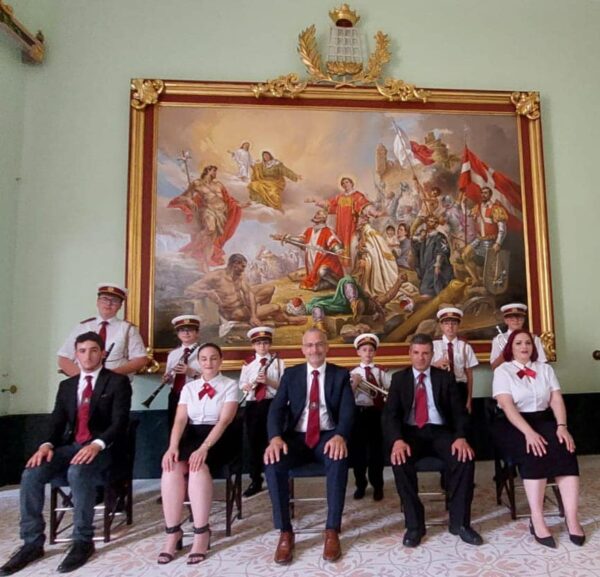 unity to perform as a soloist for the first time with the St. Lawrence Band Club of Vittoriosa, Malta.
Locally, Garison is a police officer, where for several years had the role of the principal trumpet in the Police Band. Garison also forms part of the well renowned band Versatile Brass directed by Mro. Paul Borg. In addition to this, he had the opportunity to perform on local TV Shows and also in concerts as a soloist. In 2022, Garison began his journey as a teacher and started giving classes as a private trumpet teacher and also as a brass instructor in 2 local band clubs which are the St. Anne's Band Club of Marsascala and the St. Lawrence Band Club of Vittoriosa.
Inspired by Andrea Tofanelli, Mark Upton, Maynard Ferguson and more, Garison aspires to be a screamer and lead trumpet player.
Ms Roberta Mercieca – Kids Club Teacher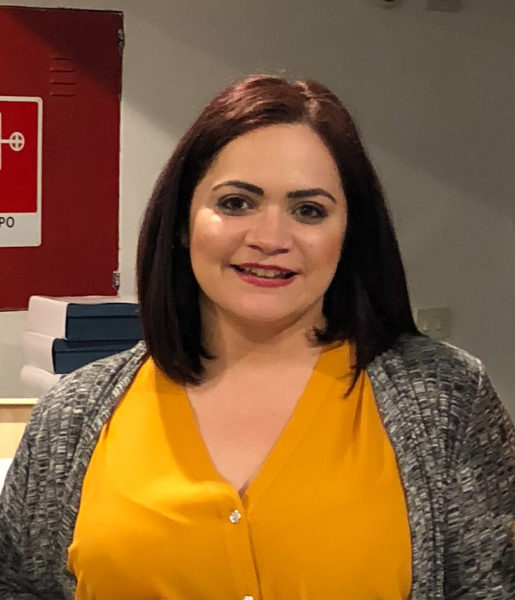 Roberta Mercieca, daughter of Joseph and Frances Gladys Mercieca was born on 5 January 1990. She attended tertiary education in MCAST at Paola, where she graduated in Business and Commerce. Furthermore, Roberta Mercieca attended a part-time course in the International School of Beauty and graduated as a CIBTAC Make-Up Artist. Her primary occupation is as a Senior Trade Marketing Specialist in the private sector, more specifically in the Fast Moving Consumer Goods (FCMG) Area.
Her first encounter with music was at 7 years of age when Roberta began attending music theory and piano lessons with Stefania Vella. In addition, Roberta attended lessons at the Johann Strauss School of Music in Valletta under a number of teachers, among others Mro Paul Abela, Fredrick Aquilina and Ramona Zammit. Roberta Mercieca reached grade 8 and she is now furthering her studies with the aim of advancing in her musical level and knowledge.
Roberta Mercieca is also profound of music compositions, where she also had the opportunity to compose a number of musical pieces to be included in a short movie directed by her Brother, Gianluca, with the movie titled as 'Imsakkrin'. This movie succeeded in placing third place in the Malta Cine Circle National Film Competition.
Apart from Music, Roberta also loves the theatre, whereby she also attended a number of training courses in the Drama Ce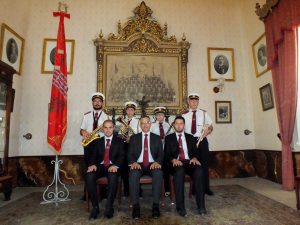 ntre, under the tutorage of professional actors Lino Farrugia, Ivan DeBattista, Rueben Zahra and Irene Christ. Roberta was also involved in a production prepared as part of the Wienextra Drama Youth Festival in Vienna, Austria, under director Lino Farrugia. She also had parts in other productions and musicals such as This Thing Called Loved, A Night with Cole Porter. This Production was performed in the Manoel Theatre by Hoi Poloi Theatre Productions.
Early in 2018, Robert Mercieca was approach by Mro Jonathan Abela to be enrolled as a music teacher in the Vittoriosa Kinds Music Centre, the school of music of the Saint Lawrence Band Club, where the aim is to begin music lessons and basics to kids prior to progressing to practical lessons with the desired instrument.