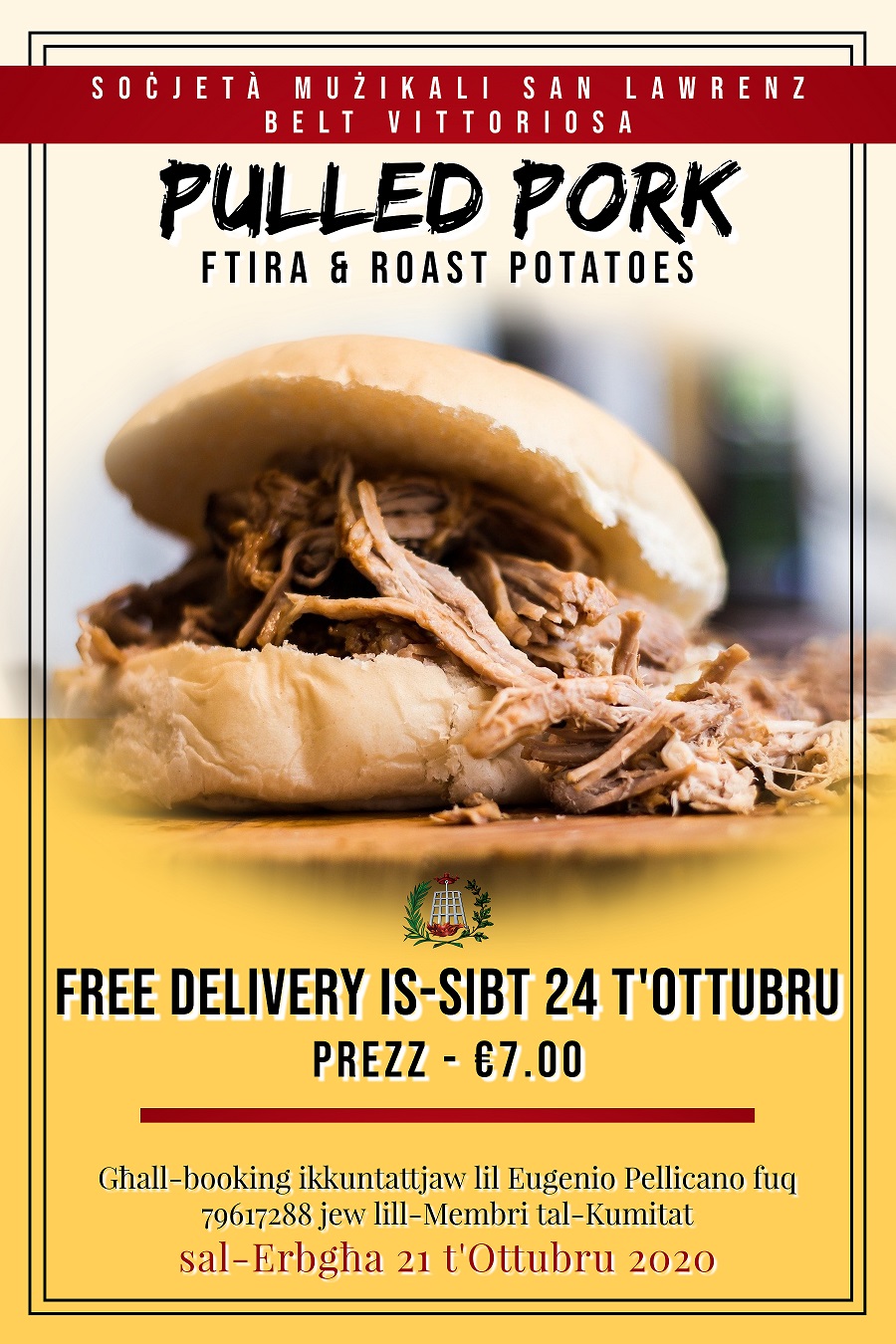 The Social Activities Committee of the St Lawrence Band Club is going to organize a 'Pulled Pork Ftira' Delivery on Saturday 24th October, 2020.
For the price of €7 one can have a pulled pork ftira with roast potatoes on the side. Kindly contact Mr Eugenio Pellicano on 7961 7288 or any member of the Committee in order to make your reservation. Closing date for bookings is Wednesday 21st October, 2020.
Thanks in advance for your constant support.