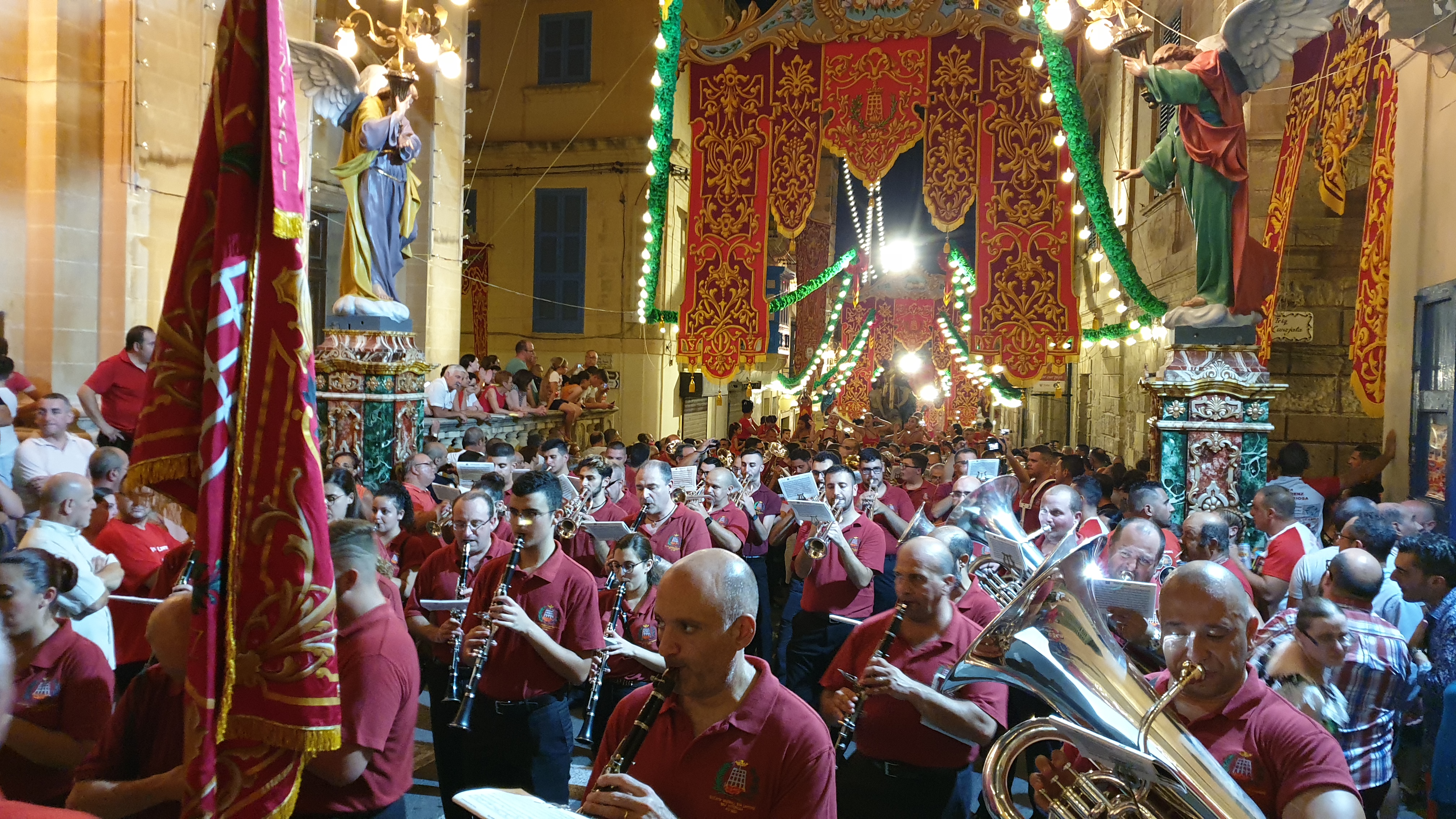 Another great march yesterday evening by the Saint Lawrence Band who accompanied the statue of St Lawrence until being erected on the pedestall. The Glorious City was full of locals and tourists with the ' Partitarji Palmiżi' making a wonderful atmosphere with their merry making and singing to the various tunes of the band.
The march passed through various streest of Vittoriosa proceeding towards Main Gate Street until the statue was erected to the tune of the wonderful hymn dedicated to St Lawrence composed by Maestro Lorenzo Galea.
Another memorable night where we continued to confirm that our strength bares no limit.