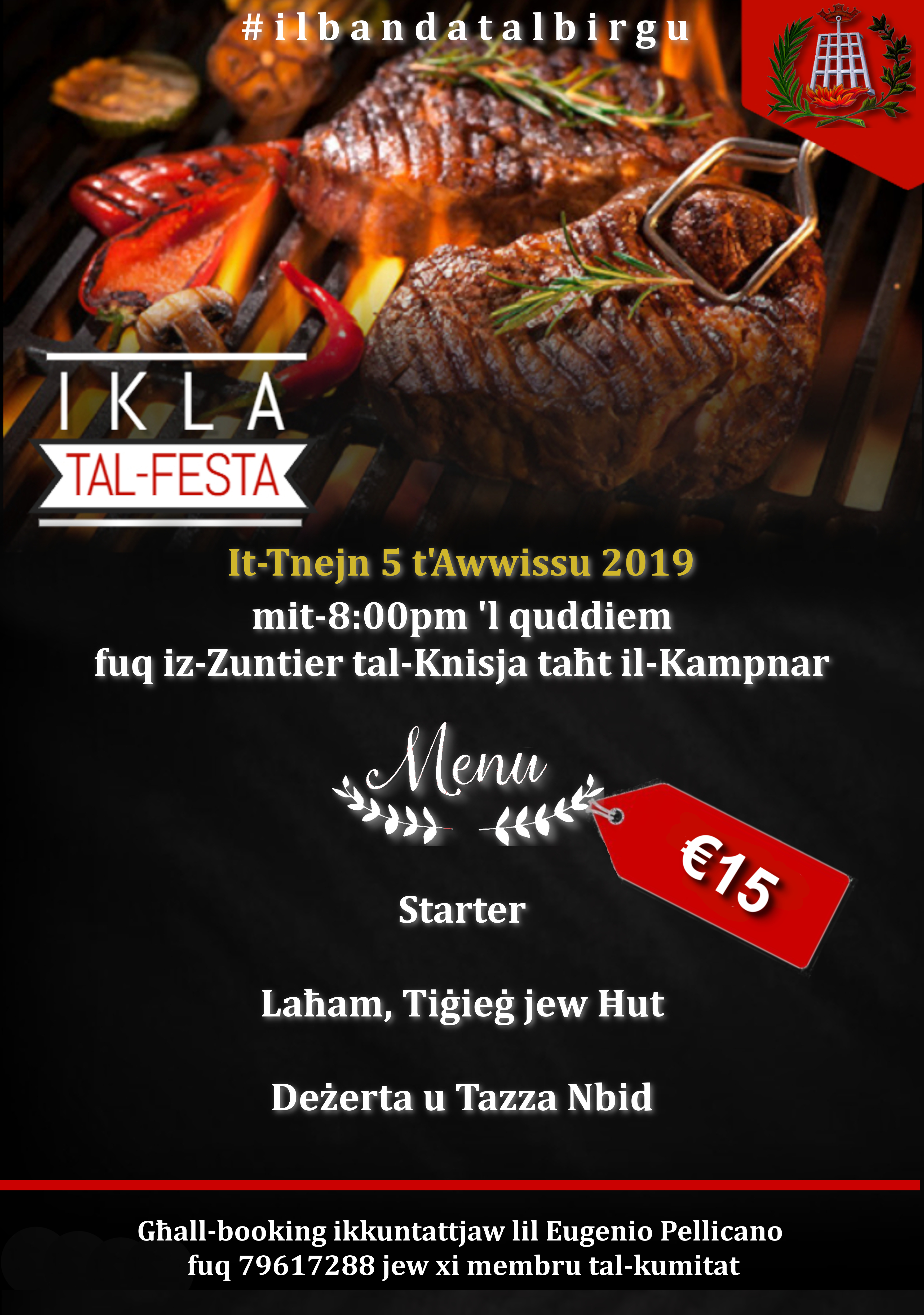 The Social Activities sub-committee of the Saint Lawrence Band Club of Vittoriosa is organising a social evening in relation to the Feast of Saint Lawrence on Monday 5 August 2019 on the side parvis of the church of Saint Lawrence.
The Social evening will begin at 8.00pm and will consist of a dinner having as a starter a platter, main course with a choice from Port, Chicken or Fish and a Dessert. A free glass of wine is also included in this social evening.
Tickets can be purchased at the price of €15 and reservations are to be made with Eugenio Pellicano.