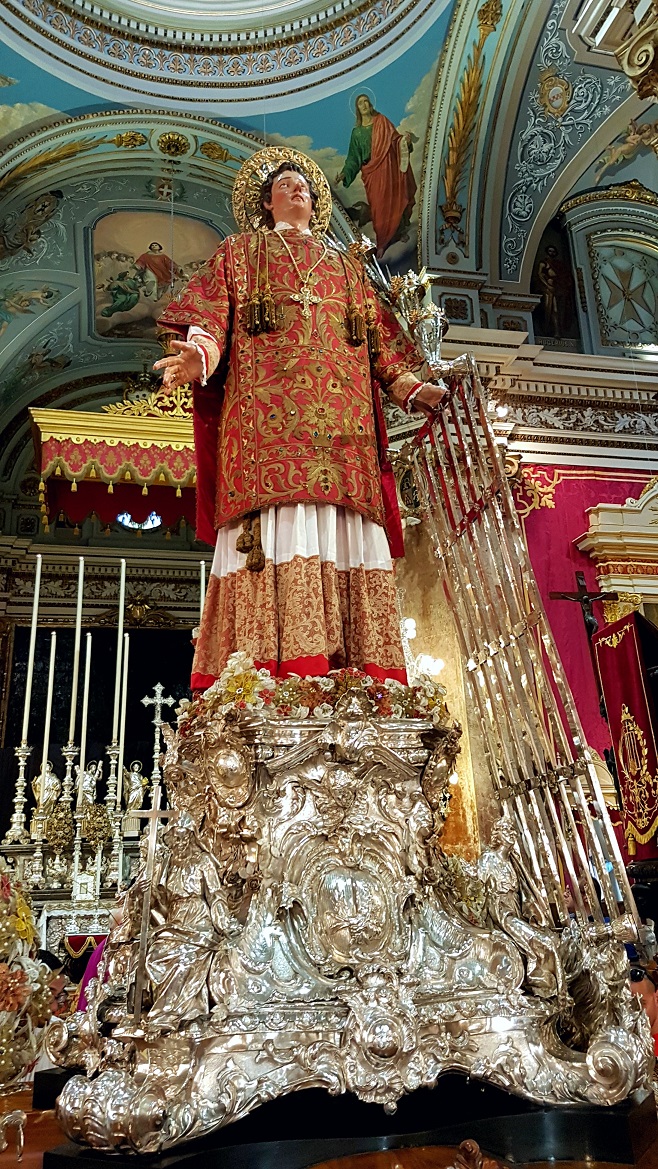 Today the 10th day of August is the day in which we celebrate the Feast of the Patron Saint of Vittoriosa, Saint Lawrence. This morning at 930am Pontificial Mass will be celebrated at the St Lawrence Collegiate and Conventual Church.
In the evening starting from 630pm there will be three bands playing along the various streets of Vittoriosa namely King's Own Band of Valletta, Anici Band of Qormi and Sliema's San Girgor Band.
The procession with the statue of St Lawrence will start at 715pm and after going round the main streets of the city at 11pm the statue will be back in Church to the tune of the Antifona 'Levita Laurentius' composed by Canon Luigi Fenech.
The President and Committee members of the Saint Lawrence Band Club would like to wish a Happy Feast to everyone.